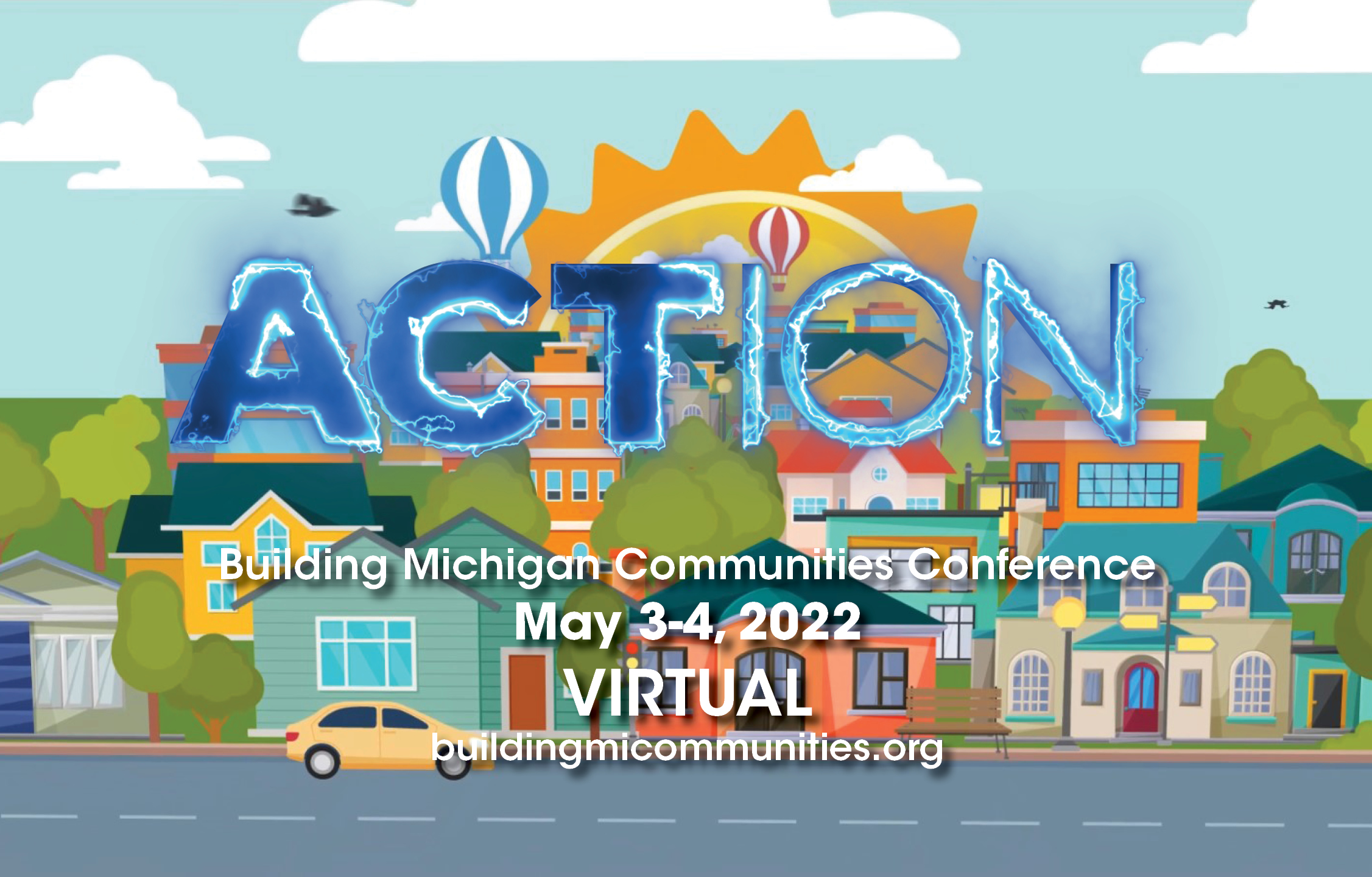 Donna Beegle, Ph.D.
Tuesday, May 3, 2022
9:30am – 10:45am
Donna Beegle grew up in generational migrant-labor poverty and left school at 15 to get married and start a family. At 25, she found herself with two children, no husband, little education, and few marketable job skills. Within 10 short years, she got her GED and advanced through to a doctoral degree in educational leadership. All these experiences provide Dr. Beegle with an authentic voice with which to speak, write, and train across the nation to break the iron cage of poverty.
As president of Communication Across Barriers, a consulting firm dedicated to building poverty-informed communities that are armed with tools to break barriers, she works directly with children and adults currently in poverty, as well as professionals who want to make a difference for those living in poverty. Dr. Beegle is also the founder of the Opportunity Community movement, which provides the foundation for a contemporary war on poverty.
Her inspiring story and work have been featured on CNN and PBS and in publications around the nation. Dr. Beegle has authored four books and training curriculum sets, including See Poverty...Be the Difference, An Action Approach for Educating Students in Poverty, Breaking Poverty Barriers to Equal Justice, and If Not Me, Then Who? Empowering Our Neighbors. Dr. Beegle has the distinction of being selected as speaker of the year for the New Mexico Bar Foundation and chosen as a Woodrow Wilson Princeton Fellow. In addition, she has had two classrooms in the Portland State University School of Social Work named in her honor.
Diane Shelley
HUD Midwest Regional Administrator
Tuesday, May 3, 2022
9:30am – 10:45am with Donna Beegle
Diane M. Shelley was appointed by President Joe Biden to serve as the U.S. Department of Housing and Urban Development Midwest Regional Administrator. Regional Administrator Shelley is based in Chicago and oversees HUD operations, seven field offices and federal housing assistance throughout the six-state region, which covers Illinois, Indiana, Michigan, Minnesota, Ohio and Wisconsin. She also is HUD's regional liaison to elected officials, congressional delegations, associations and stakeholders.
As a lifelong social justice advocate working to eliminate poverty and economic insecurity, Shelley joined HUD with a long record of public service. Prior to joining HUD, she served as an elected Illinois state court judge for 15 years, resolving complex business, construction, housing, and employment issues. She conducted more than 100 jury trials and negotiated settlement of many more. The Illinois Supreme Court also appointed Shelley to the Commission on Poverty Elimination and Economic Security, and she was a recipient of the Chicago Bar Association's Earl B. Dickerson Award for a career devoted to helping others gain equality and justice. Before serving as a judge, Shelley practiced law for nearly 25 years, beginning her career with grassroots nonprofit organizations and going on to head litigation for the Metropolitan Water Reclamation District of Greater Chicago, litigating and managing complex construction disputes and environmental issues.
A Chicago native with roots in the city's Bronzeville neighborhood, Shelley earned a juris doctorate degree from University of Iowa College of Law and a bachelor's degree from the University of Illinois at Chicago. She is former president of the Illinois Judges Association and, a former chair of the Illinois Judicial Council, and continues as a dedicated member of several bar associations, including the American Bar Association, National Bar Association, Illinois State Bar Association, Chicago Bar Association, Cook County Bar Association and Black Women Lawyers' Association, and civic organizations.
Kevin Boyle, Ph.D.
Book Club Author
Tuesday, May 3 4:00pm – 5:00pm
Kevin Boyle is the William Smith Mason Professor of American History at Northwestern University.
His most recent book is The Shattering: America in the 1960s, a narrative history of the decade whose conflicts shattered America's postwar order and divide us still. His other books include The UAW and the Heyday of American Liberalism, 1945-1968; Muddy Boots and Ragged Aprons: Images of Working-Class Detroit, 1900-1930 (with Victoria Getis); Organized Labor and American Politics, 1894-1994; and Arc of Justice: A Saga of Race, Civil Rights and Murder in the Jazz Age, which received the National Book Award for nonfiction, The Chicago Tribune's Heartland Prize, and the Simon Weisenthal Center's Tolerance Book Award. It was also a finalist for the Pulitzer Prize and was selected for community-wide reading programs in the Detroit metropolitan area and the state of Michigan. He has published essays and reviews in The Chicago Tribune, The Washington Post, The New York Times, The Baltimore Sun, The Detroit Free Press, and Chicago and Cobblestone magazines
Majora Carter
Wednesday, May 4
9:30am – 10:30am
Majora Carter is a real estate developer, urban revitalization strategy consultant, MacArthur Fellow and Peabody Award winning broadcaster. She is responsible for the creation of numerous economic developments, technology inclusion & green-infrastructure projects, policies and job training & placement systems.  She currently serves as Senior Program Director for Community Regeneration at Groundswell, Inc. and is author of the best selling book, Reclaiming Your Community.
Carter applies her corporate consulting practice focused on talent-retention to reducing Brain Drain in American low-status communities.  She has firsthand experience pioneering sustainable economic development in one of America's most storied low-status communities: the South Bronx.
She and her teams develop vision, strategies and the type of development that transforms low-status communities into thriving mixed-use local economies. Her approach harnesses capital flows resulting from American re-urbanization to help increase wealth building opportunities across demographics left out of all historic financial tide changes. Majora's work produces long term fiscal benefits for governments, residents, and private real estate developments throughout North America.
In 2017, she launched the Boogie Down Grind, a Hip Hop themed speciality coffee & craft beer spot, and the first commercial "3rd Space" in the Hunts Point section
of the South Bronx since the mid-1980s. This venture also provides a rare opportunity for local families to invest through SEC approved online investment platforms.
Majora is quoted on the walls of the Smithsonian Museum of African-American History and Culture in DC:
"Nobody should have to move out of their neighborhood to live in a better one".
Her ability to shepherd projects through  seemingly conflicted socio-economic currents has garnered her 8 honorary PhD's and awards such as: 100 Most Intriguing Entrepreneurs by Goldman Sachs, Silicon Alley 100 by Business Insider, Liberty Medal for Lifetime Achievement by News Corp, and other honors from the National Building Museum, International Interior Design Association, Center for American Progress, as well as her TEDtalk (one of six to launch that site in 2006).
She has served on the boards of the US Green Building Council, Ceres, The Wilderness Society, and the Andrew Goodman Foundation.
Majora was born, raised and continues to live in the South Bronx. She is a graduate of the Bronx High School of Science (1984), Wesleyan University (1988 BA, Distinguished Alum) and New York University (MFA).  After establishing  Sustainable South Bronx (2001) and Green For All (2007), among other organizations, she opened this private consulting firm (2008) - which was named Best for the World by B-Corp in 2014.
While at Sustainable South Bronx, Carter deployed MIT's first ever Mobile Fab-Lab (digital fabrication laboratory) to the South Bronx - where it served as an early iteration of the "Maker-Spaces" found elsewhere today.  The project drew residents and visitors together for guided and creative collaborations.
In addition, Majora Carter launched StartUp Box, a ground-breaking tech social enterprise that provided entry-level tech jobs in the South Bronx, operating it from 2014-2018.  Majora Carter has helped connect tech industry pioneers such as Etsy, Gust, FreshDirect, Google, and Cisco to diverse communities at all levels.
Kevin Cokley, Ph.D.
Wednesday, May 4
12:15pm – 1:00pm
Kevin Cokley, Ph.D. holds the Oscar and Anne Mauzy Regents Professorship for Educational Research and Development in the College of Education at the University of Texas at Austin. He is a Fellow of the University of Texas System and University of Texas Academy of Distinguished Teachers, Chair of the Department of Educational Psychology, Professor of Educational Psychology and African and African Diaspora Studies, and past Director of the Institute for Urban Policy Research & Analysis.  His research and teaching can be broadly categorized in the area of African American psychology, with a focus on racial identity and understanding the psychological and environmental factors that impact African American students' academic achievement. Dr. Cokley studies the psychosocial experiences of African American students and students of color and is currently exploring the impostor phenomenon and its relationship to mental health and academic outcomes.
He is the past Editor-in-Chief of the Journal of Black Psychology, holds the title of Distinguished Psychologist and received the Scholarship Award from the Association of Black Psychologists. He is President of the Society for the Psychological Study of Culture, Ethnicity, and Race, and was elected to Fellow status in the American Psychological Association for his contributions to ethnic minority psychology and counseling psychology. He is the recipient of the Regents' Outstanding Teaching Award, the Charles and Shirley Thomas Award for mentoring ethnic minority students, and the 10 Rising Stars of the Academy award by Diverse Issues in Higher Education.
He is author of the 2014 book "The Myth of Black Anti-Intellectualism" that challenges the notion that African American students are anti-intellectual, and editor of the 2021 book "Making Black Lives Matter: Confronting Anti-Black Racism." He has written several Op-Eds in major media outlets on topics such as critical race theory, Blacks' rational mistrust of police, the aftermath of Ferguson, police and race relations, racism and White supremacy, the importance of ethnic studies, and racial disparities in school discipline. His research has been recognized in media outlets including the New York Times, USA Today, and Inside Higher Education.
Tim Wise
Wednesday, May 4
3:00pm – 4:00pm
Tim Wise is among the most prominent anti-racist writers and educators in the United States. He has spent the past 25 years speaking to audiences in all 50 states, on over 1500 college and high school campuses, at hundreds of professional and academic conferences, and to community groups across the country.
Wise has also trained corporate, government, entertainment, media, law enforcement, military, and medical industry professionals on methods for dismantling racial inequity in their institutions, and has provided anti-racism training to educators and administrators nationwide and internationally, in Canada and Bermuda.
Wise is the author of nine books, including his latest, Dispatches from the Race War (City Lights Books). Other books include Under the Affluence, Dear White America: Letter to a New Minority and Colorblind (all from City Lights Books); his highly-acclaimed memoir, White Like Me: Reflections on Race from a Privileged Son, (recently updated and re-released by Soft Skull Press); Affirmative Action: Racial Preference in Black and White; Speaking Treason Fluently: Anti-Racist Reflections From an Angry White Male; and Between Barack and a Hard Place: Racism and White Denial in the Age of Obama.
Named one of "25 Visionaries Who are Changing Your World," by Utne Reader, Wise has contributed chapters or essays to over 25 additional books and his writings are taught in colleges and universities across the nation. His essays have appeared on Alternet, Salon, Huffington Post, Counterpunch, The Root, Black Commentator, BK Nation and Z Magazine among other popular, professional and scholarly journals.
From 1999-2003, Wise was an advisor to the Fisk University Race Relations Institute, in Nashville, and in the early '90s he was Youth Coordinator and Associate Director of the Louisiana Coalition Against Racism and Nazism: the largest of the many groups organized for the purpose of defeating neo-Nazi political candidate, David Duke.
Wise has been featured in several documentaries, including two from the Media Education Foundation. "White Like Me: Race, Racism and White Privilege in America," which he co-wrote and co-produced, has been called "A phenomenal educational tool in the struggle against racism," and "One of the best films made on the unfinished quest for racial justice," by Eduardo Bonilla-Silva of Duke University, and Robert Jensen of the University of Texas, respectively. "The Great White Hoax: Donald Trump & the Politics of Race & Class in America" features Wise explores how American political leaders of both parties have been tapping into white anxiety, stoking white grievance, and scapegoating people of color for decades to divide and conquer working class voters and shore up political support.
Wise also appears alongside legendary scholar and activist, Angela Davis, in the 2011 documentary, "Vocabulary of Change." In this public dialogue between the two activists, Davis and Wise discussed the connections between issues of race, class, gender, sexuality and militarism, as well as inter-generational movement building and the prospects for social change. More recently, he appeared in Chelsea Handler's Netflix documentary Hello Privilege, It's Me Chelsea on white privilege and racism in the United States.
Wise appears regularly on CNN and MSNBC to discuss race issues and was featured in a 2007 segment on 20/20. He graduated from Tulane University in 1990 and received antiracism training from the People's Institute for Survival and Beyond, in New Orleans. He is also the host of the podcast, Speak Out with Tim Wise.