Angela Davis
Social Equality Activist and Author
Wednesday, May 10th | 2:45 pm - 3:30 pm
Angela Davis was born in Birmingham, Alabama, in 1944. Angela was exposed to both racism and activism at an early age. Birmingham was one of the most racially segregated cities in the country.
Angela's neighborhood was nicknamed "Dynamite Hill" because the Ku Klux Klan often attacked the homes of Black residents with bombs. Speaking out about civil rights in Birmingham was incredibly dangerous. But Angela's mother refused to stay silent. She participated in a communist-based Black civil rights organization.
As a high school junior, Angela participated in a program that paired Black students from the South with white families in the North. The goal was to integrate northern schools and connect more white Northerners to the Southern Black experience. Angela lived with a family in Greenwich Village, New York City. The school she attended was very progressive and reinforced the values instilled in Angela by her parents. She joined the school's communist youth group.
Angela earned a scholarship to study French Literature at Brandeis University in Massachusetts. After graduation, she studied in Germany and completed a PhD in philosophy. Upon returning to the United States, she became involved in the civil rights movement. She believed racism and capitalism were dangers to American justice. Angela was drawn to the work of the Student Nonviolent Coordinating Committee and the Black Panther Party. While Angela was interested in their commitment to civil rights and Black Power, she did not fully agree with their policies. She was concerned about the divisions between male and female members. She felt that male leaders expected women to stay in the background and not lead.
Angela appreciated that the Communist Party was more welcoming to women and focused on ending capitalism. Although she willingly collaborated with Black Panther members, she took on a leadership role within a local chapter of the Communist Party.
In 1969, Angela became a professor of philosophy at the University of California at Los Angeles.
Governor of California Ronald Reagan learned about Angela's political connections and pressured the university to fire her. Supported by many of her colleagues and students, Angela fought back. She took her case to court. The Supreme Court of California ruled Angela could not be banned for party affiliation. However, several months later, the university found another reason to fire her. They claimed that her comments in recent speeches were too politically incendiary.
Around the same time that Angela lost her job, she became involved in the Soledad Brothers Defense Committee. The Soledad Brothers were three Black inmates at Soledad Prison charged with the murder of a white prison guard. The committee sought to raise funds and awareness in support of the three accused men.
Interviewer: Kim Trent
As Deputy Director for Prosperity for the Michigan Department of Labor and Economic Opportunity (LEO), Kim Trent is charged with guiding and building support for efforts to boost the economic mobility and security of Michigan citizens through public policy, strategic initiatives, programming and partnerships. Trent leads LEO's prosperity division, which includes the Sixty by 30 initiative, the Michigan High Speed Internet Office (MI HI), the Michigan Women's Commission, MI-STEM Council, Office of Global Michigan and Michigan Community Service Commission. Her portfolio of leadership duties also includes serving as the key staffer to the Michigan Poverty Task Force and Black Leadership Advisory Council and as the equity and inclusion officer for LEO.
A former newspaper reporter, Trent's career has included leadership roles on the staffs of former Congresswoman Carolyn Cheeks Kilpatrick, U.S. Senator Debbie Stabenow and former Michigan Governor Jennifer M. Granholm. In 2012, more than two million Michigan voters elected her to serve on the Wayne State University Board of Governors. She served on the body from 2013 until 2019.
She has had leadership roles with several nonprofit and civic organizations, including her current service as president of the Rosa Parks Scholarship Foundation. A fifth-generation Michigander, she lives in Detroit with her husband and son.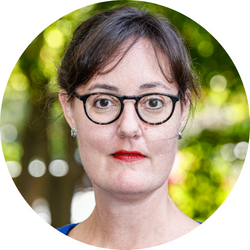 Jenny Schuetz
Tuesday, May 9th | 9:00 am - 9:45 am
Jenny Schuetz is a Senior Fellow at Brookings Metro, and is an expert in urban economics and housing policy. Dr. Schuetz has written numerous peer-reviewed journal articles on land use regulation, housing prices, urban amenities, and neighborhood change. Dr. Schuetz has appeared in the New York Times, Wall Street Journal, Washington Post, the PBS NewsHour, The Indicator podcast, Vox, and Slate.
Dr. Schuetz is the author of Fixer Upper: How to Repair America's Broken Housing Systems.
Topics of recent research include: how statewide zoning reform could improve housing affordability; local strategies to help renters during the COVID-19 crisis; rethinking homeownership incentives to narrow the racial wealth gap; and how housing costs exacerbate economic and racial segregation.
Before joining Brookings, Dr. Schuetz served as a principal economist at the Board of Governors of the Federal Reserve System. Dr. Schuetz was also an assistant professor at the University of Southern California and a post-doctoral fellow at NYU Furman. Dr. Schuetz is a nonresident senior fellow at GWU's Center for Washington Area Studies and teaches in Georgetown's urban planning program.
Dr. Schuetz earned a PhD in public policy from Harvard University, a master's in city planning from M.I.T., and a B.A. with Highest Distinction in economics and political and social thought from the University of Virginia.
Statewide Housing Plan Panelists:
Amy Hovey
Amy Hovey joined the Michigan State Housing Development Authority (MSHDA) as its executive director in January 2023, becoming the first woman to lead the agency (in a non-acting capacity) in its 56-year history.
Before joining MSHDA, she worked at the Charles Stewart Mott Foundation, where for six years she directed special projects in Flint. Most recently, she served as a contractor for the state Department of Labor and Economic Opportunity (LEO) sharing her expertise on housing-related matters.
Amy brings a unique perspective as MSHDA executive director, having been both a funder and developer of housing. She also draws on her expertise in government, philanthropy, and the private sector.
Yarrow Brown
Yarrow Brown joined Housing North in May of 2020 and has over 17 years experience working for a non-profit. She has led the growth of Housing North, the Northwest Michigan Rural Housing Partnership, which is a regional housing nonprofit addressing the barriers to housing in NW Michigan, through the pandemic. Housing North has helped to bring new programs, education and advocacy around housing to the region. She and her team are providing technical assistance to rural communities to address their housing needs and help them become "Housing Ready'. Yarrow is part of the Executive Committee for the Housing Michigan Coalition, and on the Executive Committee for Northwest Michigan Coalition to End Homelessness and sits on the Board of the Fair Housing Center for West Michigan.
Amin Irving
Mr. Irving is the Founder, President, and CEO of Ginosko Development Company with a capitalized portfolio value of over $585 Million. He is responsible for the overall performance and operation of all divisions of the GDC family of companies. Mr. Irving oversees the selection of various locations, the preliminary feasibility analyses, the purchase negotiation of projects, landscaping and architectural design, municipality processing and debt and equity financing. Mr. Irving has had previous work experience which, includes Investment Banking in New York City, where he has gained wisdom in effectively and efficiently operating development projects. In Citigroup's Real Estate Equity Division, Mr. Irving conducted various financial analyses for Sale-Leaseback and Synthetic-Lease deals valued over $450 million. Some notable deals include Huntington Bank and Samsung properties. Amin graduated from the University of Michigan Ross School of Business in Ann Arbor majoring in Finance and Real Estate. He was the recipient of the University of Michigan Achievement Award. Amin is the proud husband of Tiffaney Irving and their four children.

Angeline Boulley
BMCC Book Club: Firekeeper's Daughter
Tuesday, May 9th | 3:30 pm - 4:30 pm
Angeline Boulley, an enrolled member of the Sault Ste. Marie Tribe of Chippewa Indians, is a storyteller who writes about her Ojibwe community in Michigan's Upper Peninsula. She is a former Director of the Office of Indian Education at the U.S. Department of Education. Angeline lives in southwest Michigan, but her home will always be on Sugar Island. Firekeeper's Daughter is her debut novel, and was an instant #1 NYT Bestseller. The book has been named the Walter Dean Myers Award for Outstanding Children's Literature, the Printz Award, the William C. Morris award for YA debut literature, and was an American Indian Youth Literature Award Honor Book.
In this riveting novel, a biracial, unenrolled tribal member and the product of a scandal, Daunis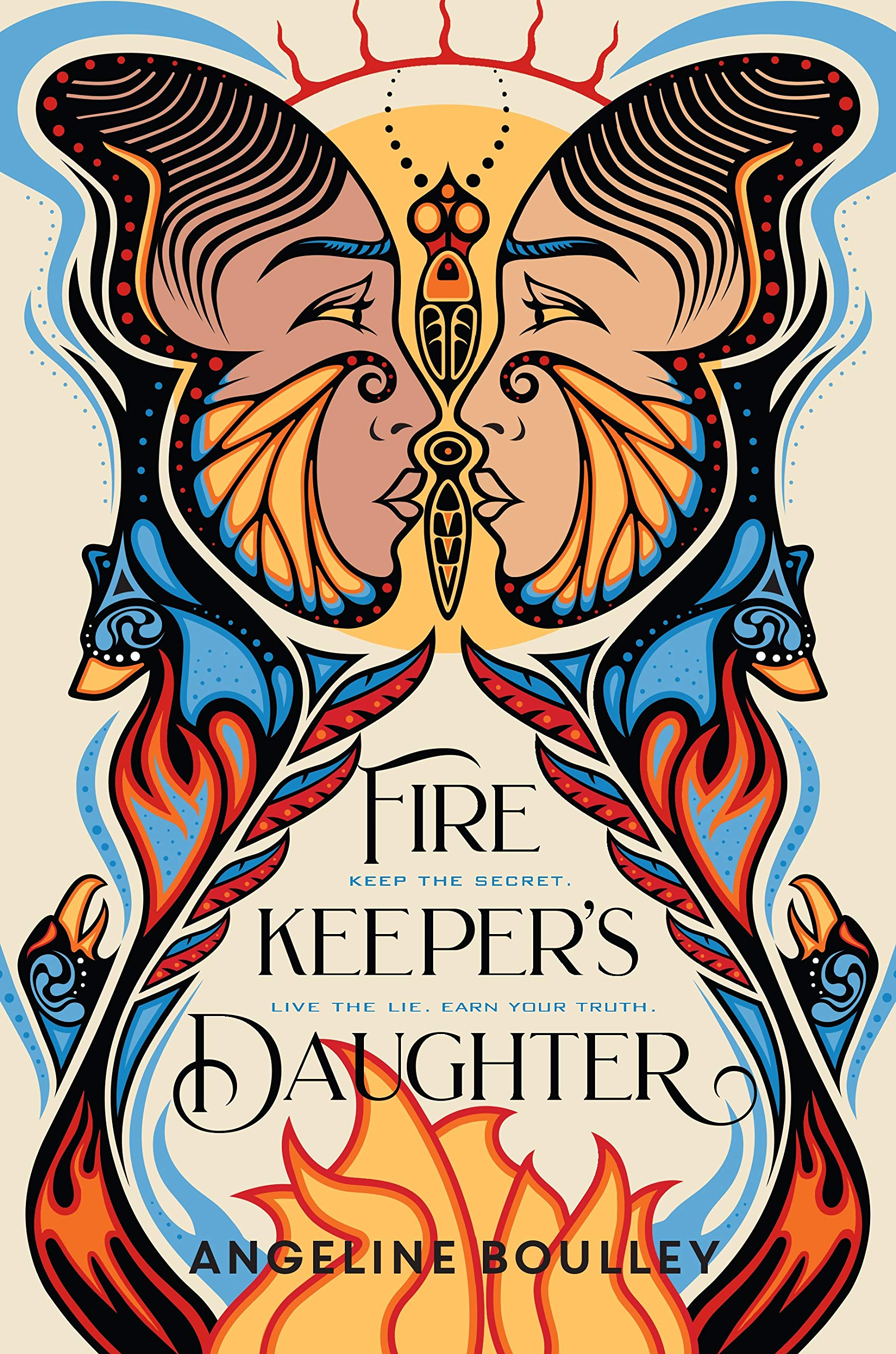 Fontaine, has never quite fit in—both in her hometown and on the nearby Ojibwe reservation. When her family is struck by tragedy, Daunis puts her dreams on hold to care for her fragile mother. The only bright spot is meeting Jamie, the charming new recruit on her brother's hockey team.
Yet even as Daunis falls for Jamie, she senses the dashing hockey star is hiding something. Everything comes to light when Daunis witnesses a shocking murder, thrusting her into an FBI investigation of a lethal new drug.
Reluctantly, Daunis agrees to go undercover, drawing on her knowledge of chemistry and Ojibwe traditional medicine to track down the source. But the search for truth is more complicated than Daunis imagined, exposing secrets and old scars. At the same time, she grows concerned with an investigation that seems more focused on punishing the offenders than protecting the victims.
Now, as the deceptions—and deaths—keep growing, Daunis must learn what it means to be a strong Anishinaabe kwe (Ojibwe woman) and how far she'll go for her community, even if it tears apart the only world she's ever known.
Interviewer: Melissa A. Kieswetter
Melissa works in the Diversity, Equity, and Inclusion Unit of the Michigan Department of Civil Rights where she has been for almost 13 years.  As the Tribal Liaison, she administers the statewide Michigan Indian Tuition Waiver program, maintains regular contact with the 12 Tribal Nations who share geography with Michigan, co-facilitates DEI and Implicit Bias trainings, facilitates internal and external workshops on Tribal/State relations, and assists the Governor's office when requested.  Prior to joining the State of Michigan, Melissa served as the Education Director for the Little Traverse Bay Bands of Odawa Indians whose traditional homelands are in the Petoskey/Harbor Springs area.  Before working with and alongside Tribes, she had an earlier career in College Administration which followed her Master's Degree from Michigan State University, and worked at both private and public higher education institutions.