Terrance R. Duvernay Award
2022 Terrence R Duvernay Award
Congratulations Jason L. Paulateer
Fifth Third Bank Senior Vice President, CED Market Manager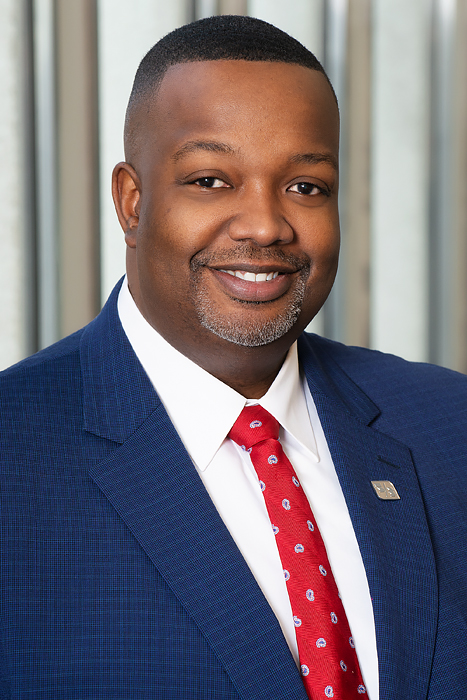 Jason Paulateer has worked in the community development field  his entire professional life within the banking industry. His first job was  as  teller working at NBD Bank in a low-moderate income neighborhood in Grand Rapids.  Since then, he has served in many roles in the banking industry. Today, he is the Senior Vice President and Northern Market Manager for Fifth Third Bank, where he focuses on economic mobility and financial wellness through the pillars of affordable housing, small business, economic and workforce development.
Jason has been instrumental in community development. He used his financial literacy and homeownership education to help low-income consumers when he closed one of the first Federally Qualified Health Center transactions with Cherry Street Health in Grand Rapids. He was also  integral in the construction of the Stadium District Apartments in downtown Lansing,  and the Union Square Condominiums in Downtown Grand Rapids. Throughout his career he has helped transform communities. His latest work was the launch of the Fifth third Neighborhood Investment Program, a program focused on majority Black and historically disinvested neighborhoods around the Fifth Third Bank footprint.
Jason is a Board Chair of Communities First, Inc, Advisory Board Member of Detroit LISC, Board Member of Develop Detroit, Forgotten Harvest, and Cinnaire Lending. In addition, he shares his talents with Better Business Bureau, Mariners Inn, Matrix Human Services, Omega Psi Phi Fraternity and Samaritas.
Nominator Linda Smith shared the following, "Jason has a lot of similarities to Terry Duvernay from his statue to his kind, gentle heart. He has always been one of integrity, commitment, and compassion for his work in the community. His ability to smile even when things may be going bad, he never complains. Jason loves his family and is always trying to encourage his children to reach for the stars. As a result of his servitude and advocacy across the State of Michigan he has been able to personally enhance residents of the City of Detroit."
When he is not helping others in community development, he is an avid reader, enjoys cooking and DIY home improvement. His personal life vision is to leave this world in better condition than it was when he arrived it.
Terrence Duvernay Awardees over the years
2022- Jason Paulateer, Fifth Third Bank
2021- Carlos Sanchez, Grand Rapids Housing Commission
2020- Gary Heidel, MSHDA
2019-Scott Larry
2018-Richard Cannon, Hearts for Homes, Inc.
2017- Jim Logue, Develop Michigan
2016—Sandra Pearson, Habitat for Humanity of Michigan
2015—Marvin D. Veltkamp, Medallion Management
2014—Thomas Goddeeris, Grandmont Rosedale Development Corp.
2013—Mark McDaniel, Cinnaire
2012—Evelyn Brown, Local Initiatives Support Corporation
2011—Karl L. Gotting, Loomis Law Firm
2010—Dennis Sturtevant, Dwelling Place
2009—Mary L. Trucks, FiveCAP, Inc.
2008—Melvin Washington, Phoenix Communities and Castle Construction
2007—Ron Calery, Chippewa-Luce-Mackinac Community Action Agency
2006—Gene Kuthy, Michigan Interfaith Loan Fund
2005—Noreen Keating, Lighthouse of Oakland County
2004—Linda Smith, U-SNAP-BAC, Inc
2003—Jonathan Bradford Inner City Christian Federation
2002—Dr. Kenneth W. Bensen, Habitat for Humanity of Michigan