Join Us for the 2018 BMCC Conference
Housing, Assets, People, Partners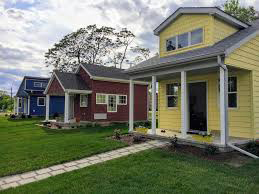 An exciting addition to the 2018 exhibit hall is a planned tiny house. The house will be built in partnership with Cass Community services, Habitat for Humanity and Building Michigan Communities Conference. The walls and framing of a 250 square foot home will take place during the conference and then be transported to Cass Community Tiny homes at the conclusion of the event. Reverend Faith Fowler and Ron Fournier will share information about this exciting project during the Monday luncheon.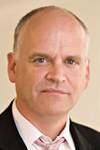 RON FOURNIER is publisher and editor for Crain's Detroit Business. Prior to joining Crain's in September 2016, Ron was an award-winning editor and political writer in Washington, where he served as columnist for the Atlantic, editor-in-chief of the National Journal, and Washington Bureau Chief for The Associated Press during the Clinton, Bush and Obama presidencies. A former White House correspondent, Ron began his 20-year AP career in Little Rock, covering then-Gov. Bill Clinton in the 1980s and '90s.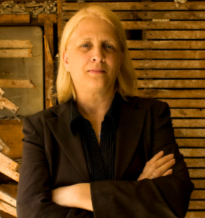 REV. FAITH FOWLER is the Executive Director of Cass Community Social Services (CCSS), a Detroit nonprofit which responds to poverty with food, health care, housing, and employment programs. Cass prepares one million meals annually, houses three hundred people nightly, provides health care through two free clinics and jobs for eighty-five adults. Rev. Fowler has served as a Board Member for the Cass Corridor Neighborhood Development Corporation and as a Trustee for the General Board of Church and Society. She currently is an Albion College Trustee. Her contributions have received numerous awards including: the Shining Light Award, Detroit News (2016); Honorary Doctor of Divinity, Ecumenical Theological School (2015); Honorary Doctor of Humane Letters, Albion College (2015); Art Van Hope Award (2014); Detroit Free Press Michigan Green Leader Award (2010); Detroit News Michiganian of the Year Award (2003). In 2014, Rev. Fowler published This Far by Faith: Twenty Years at Cass Community.
Registration Fees
Full Conference by April 13 – $215
One-day Monday or Tuesday – $130
One-day Wednesday – $75
Housing Credit Certified Professional Training – $400
SPDAT training no charge
OUR 2018 BMCC SPEAKERS!!
Our 2018 Speaker Lineup...
venue information
The Building Michigan Communities Conference is held annually at the Lansing Center in Lansing, Michigan.

Hotel Information
The following hotels have offered group rates to conference attendees. After the cutoff dates, rooms may not be available at the group rates. When making a reservation, ask for the Building Michigan Communities Conference group rate.
111 N. Grand Ave., Lansing, MI 48933
Phone: 517-482-0188
Group Rate: $146 single/double
Cut-off Date: Sunday, April 1, 2018
Note: The Radisson Hotel is connected by a
walkway to the Lansing Center
2401 Showtime Dr
Lansing MI 48912
Phone: 1-888-492-8847
Hyatt.com group code G-BMC1
Group Rate: $139
Cut-off Date: Friday, April 19, 2018
BMCC SPEAKER ALUMNI
Thank you to our speaker alumni. It was great to have you!
Developers, investors, and builders alike will appreciate provocative presentations and challenging topics, as well as the chance to strengthen existing relationships and create new ones with for-profit and non-profit developers; human services organizations; state, county and local municipal housing agencies; architects; planners; funders and tax credit syndicators. It's a don't-miss event.
Tim O'Brien, President of O'Brien Construction Company, Inc.
The Building Michigan Communities Conference brings together professionals from around Michigan and throughout the country with a heart for inclusively REbuilding Michigan communities! We would not miss this event!
Jason L. Paulateer, Vice President, PNC Community Development Market Manager