This session sponsored by 
Press Release from the Black Bottom Saints Team:
A spectacular triumph
By Ron Wynn contributing writer to The Tennessee Tribune, the Nashville Scene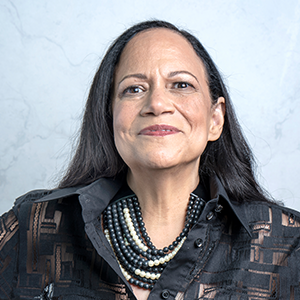 | | |
| --- | --- |
| | BMCC Book Club with Alice Randall |
| | May 5, 2021 |
| | 3:45 PM - 4:45 PM |
https://amr.swoogo.com/bmcc2021/session/487486/bmcc-book-club-with-alice-randall
Few contemporary writers understand the role of culture and its impact on political and social realities better than Alice Randall. Her celebrated first novel "The Wind Done Gone" brilliantly de-mystified Margaret Mitchell's Confederate propaganda opus. The second "Pushkin and the Queen of Spades" provided a searing exploration of familial tensions and expectations. Randall has consistently exposed the hypocrisy behind prevailing conventional wisdom regarding not only what constitutes American cultural heritage, but what's most important about and within it. Her next two novels, "Rebel Yell" and "Ada's Rules," maintained her impressive track record of giving readers searing insights and memorable characters.
Still, as memorable as these previous works were, they are a prelude to her greatest volume, the forthcoming "Black Bottom Saints." It presents in captivating fashion an exacting, authentic portrait of something that's sadly often been destroyed in recent times by the fake promise of "urban renewal" - a thriving, successful Black community not reliant on white society's assessments to determine its value. It also captures the magic of Black music in all its glory, versatility and vitality, spotlighting artists whose sound established this country's style. They achieved that despite the fact their greatness frequently was undervalued by the very people who were absorbing, imitating and profiting off it.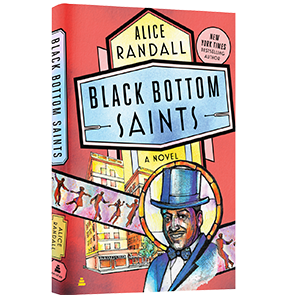 "Black Bottom Saints" spotlights Detroit, but also shouts out to Harlem, Chicago, New Orleans, Philadelphia, Central Avenue in Los Angeles, Beale Street in Memphis, and Jefferson Street in Nashville among others. It encompasses Black-owned and operated institutions, from night clubs to hospitals and eating establishments. Black media also is recognized and celebrated. This is an entity whose importance as a chronicler of the African American experience has also not gotten its due from mainstream media.
Her newest magical character is Joseph "Ziggy" Johnson. His writing as a gossip columnist for the Michigan Chronicle and additional job as emcee at the city's prime night spot has made him a prime mover throughout the community. He's seen all the greats for decades, and also observed huge changes in his neighborhood. But Johnson hasn't settled simply for recording the exploits of others. He's built his own monument to cultural continuity, creating and serving as dean of the Ziggy Johnson School of Theater. He's led a phenomenal life, one that's paralleled the consistent brilliance of Black American creative expression. But no one lives forever, and Ziggy Johnson's time is rapidly ending.
While coming to grips with his demise lying in Black-owned and operated Kirkwood Hospital, Johnson takes time to reflect and remember his life's triumphs and failures. He also recalls influences, mentors, friends and lovers. He decides to make a list of those he calls Black Bottom's "52 Saints." Some are legendary figures well known by even those with just a casual or passing knowledge of Black music and history. Others are local favorites whose value is no less vital. These Saints have repeatedly enriched and inspired generations of listeners around the world, while extending and expanding the traditions and legacy of Black performers.
As one might expect, Ziggy's way of paying homage to these greats is a distinctive one. He does it through special cocktails. These drinks epitomize each Saints' uniqueness, while symbolizing the totality of Black greatness.  For those who've grown up in the eras of Motown, Stax, Philadelphia International or Def Jam, these Saints and this book's community will accurately remind them of that background. But the same can be said for those who grew up when swing was supreme, bop was emerging, or free music was forcing a re-thinking about what was and wasn't jazz.  It also embraces the pulse and sensibility of the blues, the ongoing search for personal redemption in soul, and eternal salvation in gospel.
"Black Bottom Saints" ultimately celebrates African American creative spirit, imagination and genius. This nation is in turmoil because lots of people both nationwide and globally have had their fill of racism, police misconduct and brutality, economic disparity and social injustice. "Black Bottom Saints" reminds readers of qualities and memories that can be universally enjoyed, while remembering that in spite of their contributions many of these Saints endured the same indignities at the root of current unrest and demonstrations.
While hoping that some day this society's reality will mirror the vision outlined in its formative documents, volumes like "Black Bottom Saints" highlight incredible events and contributors. It should be a catalyst for those who haven't heard the great music of Count Basie, Dinah Washington or Billy Eckstine to discover it. At the same time it should fuel a determination by everyone to recognize those greats who are still living today, and keep encouraging the generations behind them to add their contributions to Black America's glorious legacy.