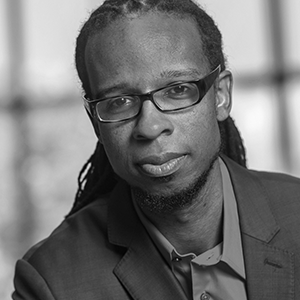 Ibram X. Kendi
AUTHOR AND FOUNDING DIRECTOR OF THE ANTIRACIST RESEARCH AND POLICY CENTER AT AMERICAN UNIVERSITY
Ibram X. Kendi is a New York Times bestselling author and the founding director of The Antiracist Research and Policy Center at American University. A professor of history and international relations, Kendi is a contributing writer at The Atlantic. He is the author of The Black Campus Movement, which won the W.E.B. Du Bois Book Prize, and Stamped from the Beginning: The Definitive History of Racist Ideas in America, which won the 2016 National Book Award for Nonfiction. At 34 years old, he was the youngest ever winner of the NBA for Nonfiction.
Kendi has published numerous essays in academic journals and periodicals, including The New York Times, The Guardian, Time, and The Washington Post. He has received research fellowships, grants, and visiting appointments from a variety of universities, foundations, professional associations, and libraries, including the American Historical Association, Library of Congress, National Academy of Education, Rutgers Center for Historical Analysis, Brown University, Princeton University, UCLA, and Duke University. Kendi was awarded the prestigious Guggenheim Fellowship and he was honored on The Root 100 in 2019, which listed him as the 15th most influential African American between the ages of 25 and 45 and the most influential college professor.
In August, Kendi's third book, How to Be an Antiracist, debuted at no. 2 on the New York Times bestseller list and was hailed by the New York Times as "the most courageous book to date on the problem of race in the Western mind." It has been named to several Best Books of 2019 lists, including in The Washington Post, The New York Times, Time, and NPR. His next book, co-authored with Jason Reynolds and coming in March, is Stamped: Racism, Antiracism, and You, a young adult version of Stamped from the Beginning. Kendi lives in Washington, D.C.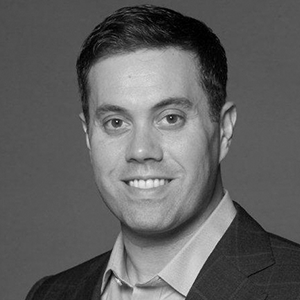 Jeff Donofrio
DIRECTOR, MICHIGAN DEPARTMENT OF LABOR AND ECONOMIC OPPORTUNITY
Jeff Donofrio, Director of the Michigan Department of Labor and Economic Opportunity, is charged with coordinating and streamlining the state's workforce and economic development programs to meet business and labor needs and grow communities where all Michiganders have equal opportunities to reach their fullest potential. Donofrio brings a wealth of experience and proven success in policy, government and workforce development.
Previously he served as the Executive Director of Workforce Development for the City of Detroit where he oversaw the City's workforce system and was charged with development and implementation of strategies to increase residential employment and household income and improve the economic competitiveness of Michigan's largest community.
While working for the City of Detroit, Donofrio led a number of major initiatives, including:
$30 million revitalization of career technical education for youth and adults at Detroit Public Schools Community District's Randolph (construction and skilled trades), Breithaupt (automotive, robotics and service industry) and Golightly (tech/innovation).

$20+ million economic development partnership to create a talent pipeline for the Gordie Howe International Bridge construction, Ford's Corktown Campus and FCA's Jefferson North and Mack Avenue assembly plants.

Expansion and management of the City's summer youth employment program, Grow Detroit's Young Talent, which provides more than 8,000 youth with paid summer jobs each year.

Launch of Detroit at Work training programs which have tripled the number of Detroiters enrolled in industry credential training annually (687 to 2,756) in manufacturing, retail, hospitality and entertainment, healthcare, information technology and construction.

Statewide effort to forgive $600 million in State debt through elimination of Drivers Responsibility Fees which prevented 76,000 Detroiters and 340,000 Michiganders from obtaining a driver's license.
Before joining Mayor Duggan's staff, Donofrio served as an executive at Ford Motor Company based in Washington, DC. Donofrio also served as District Director for Congressman Sandy Levin and Congressman John D. Dingell and Transportation Policy Advisor to Governor Jennifer Granholm. He grew up working in his family's bar, restaurant and bowling alley, Clemente's located in Lincoln Park, MI, that was opened by his Great-Grandparents in the 1920s. 
Donofrio serves on the boards of United Way for Southeastern Michigan, Michigan State Housing Development Authority, and the Michigan Economic Development Corporation. In 2018, he was appointed to Gov. Whitmer's transition team as Special Advisor for Jobs and Economic Development and was named to Crain's 40 under 40 class.
Jeff earned his BA in Public Policy and Secondary Education from Michigan State University and MBA from Georgetown University.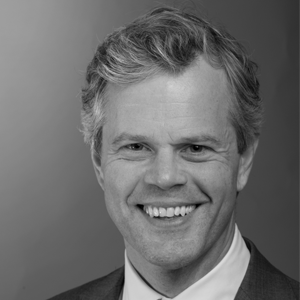 Stockton Williams
EXECUTIVE DIRECTOR, NATIONAL COUNCIL OF STATE HOUSING AGENCIES
Stockton Williams was appointed Executive Director of the National Council of State Housing Agencies in March 2018. NCSHA's state housing finance agency members have delivered nearly $500 billion in financing to make possible the purchase, development, and rehabilitation of more than 7 million affordable homes for low- and moderate-income households. Stockton leads NCSHA's wide-ranging efforts to advocate and strengthen the central role of state HFAs in the nation's housing system.
Stockton has 25 years of experience in housing development, finance, policy, research, and advocacy. He was previously Executive Vice President of Content and Executive Director of the Terwilliger Center for Housing at the Urban Land Institute. Before joining ULI, Stockton was Managing Principal of HR&A Advisors' Washington, D.C., office. He previously served as Senior Advisor in the U.S. Department of Housing and Urban Development and the U.S. Department of Energy. He has also held senior leadership positions at Enterprise Community Partners, Living Cities, and with an affordable housing developer.
Stockton holds a Master of Science in Real Estate Development from Columbia University and a Bachelor of Arts in Religion from Princeton University. He is a member of the National Advisory Board of the Urban Land Institute's Terwilliger Center for Housing.