Wednesday Plenary Session including Keynote with Ibram X. Kendi, Duvernay Award Presentation and Fireside Chat with Rep. Dan Kildee and Tracy Hadden Loh on the Great Real Estate Reset
May 5, 2021
10:15 AM - 12:15 PM
This session is a fireside chat discussing the Great Real Estate Reset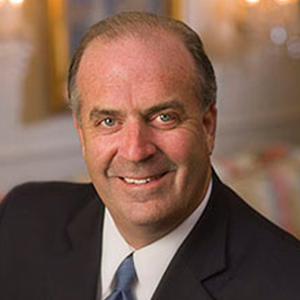 Rep. Dan Kildee (MI-05)
Congressman Dan Kildee holds various leadership positions in Congress. As Chief Deputy Whip—part of the Democratic leadership team in Congress—he acts as an important liaison among Members of Congress and the leadership to build support for Democratic priorities and legislation. Congressman Kildee serves on three committees, including the Ways and Means Committee, the Budget Committee and the Science, Space and Technology Committee.
On the Ways and Means Committee, the oldest and one of the most powerful committees, Congressman Kildee works to lower the costs of health care premiums and prescription drugs, protect Social Security and Medicare, negotiate fair trade deals and create a tax system that benefits working families, not just the richest corporations.
Before being elected to Congress, Congressman Kildee co-founded and served as the president of the Center for Community Progress, a national non-profit organization focused on urban land reform and revitalization. He also founded Michigan's first land bank – the Genesee County Land Bank – which is responsible for tens of millions of dollars in redevelopment in Flint. The Genesee County Land Bank later served as a model for over 100 other land banks across the nation. Previously, Congressman Dan Kildee served as the Genesee County Treasurer, on the Genesee County Board of Commissioners and on the Flint Board of Education. Additionally, he worked for eight years at the Whaley Children's Center, a residential treatment facility in Flint for children who have experienced trauma and abuse.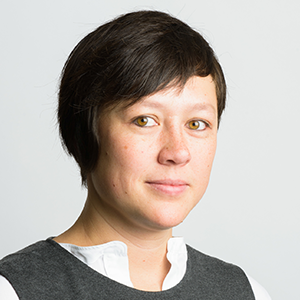 Tracy Hadden Loh is a Fellow with the Anne T. and Robert M. Bass Center for Transformative Placemaking at the Brookings Metropolitan Policy Program. Prior to joining Brookings, Dr. Loh was senior data scientist at the Center for Real Estate & Urban Analysis at the George Washington University School of Business. Dr. Loh was previously the director of research at the Rails-to-Trails Conservancy. Dr. Loh is a graduate of DC public schools and holds a Ph.D. in city and regional planning from the University of North Carolina at Chapel Hill. In addition to her research interest in placemaking, Dr. Loh served two years representing Ward 1 on the Mount Rainier City Council in Prince George's County, Md. She is currently a member of the board of directors of Greater Greater Washington.
Dr. Loh's research focuses on commercial real estate and how place-level assets interact and affect the prospects and resilience of the people and enterprises that call a place home in urban, suburban, and rural settings. Dr. Loh has recently written about the need for reform of the real estate sector, including who benefits from new development, and the governance challenges that exacerbate the extreme and growing spatialization of inequality in U.S. metropolitan regions.