Listen Courageously Workshop
Tuesday, May 4, 2021 12:30pm – 3:30pm Virtual Watch Party and Part 1
Wednesday, May 5, 2021 1:00pm – 2:30pm Part 2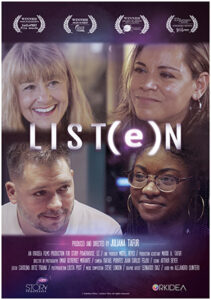 Description: Listen Courageously is an immersive virtual workshop designed to make participants more aware of their listening blocks and better able to engage in heart-centered conversations that lead to understanding. The workshop was created following the success of Juliana Tafur's award-winning documentary "List(e)n", which brings together three sets of individuals with opposing viewpoints across three hot-button issues, to listen to each other, connect at a human level and transcend their differences. The film's lessons, as well as the filmmaker's 4-year listening journey, are all unpacked during the sessions, in a compelling program with valuable takeaways on how to engage in positive dialogue across differences.
How does it work? The Listen Courageously team uses "List(e)n" as a listening tool and invites participants to realize that when we learn about others who might look or think differently from us, and understand their lived experiences - the fear or hatred we might feel, dissolves.
A recent review: "I was fortunate to have been invited to the List(e)n Courageously virtual workshop and it was incredibly impactful. This should be a "must view and participate" for everyone. If you have the chance, do it! You will learn a lot about yourself and will likely be moved by the experience. We might make even the world a little better, too.... one conversation at a time." - Kam Amato, Kellogg School of Management
"List(e)n" Virtual Watch Party: Watching the award-winning film is crucial for attending the workshop sessions. Please note that the film brings together three sets of individuals with opposing viewpoints across three hot-button issues - gun policy, abortion and immigration. The stories are deeply impactful and meant to take you on a 'listening ride'!
Listen Courageously - Part 1: This session is devoted to empathic listening, using the film as a tool for unpacking what good listening looks like, and how difficult it is to listen when we disagree. Participants walk away with a framework to apply in their lives, to become better listeners, as well as strategies for entering any type of difficult conversation. This session culminates with a powerful letter writing exercise.
Listen Courageously - Part 2: In a unifying experience that allows us to connect with people's stories, we have participants internalize the importance of listening to 'see' past stereotypes. We work to reframe our perceptions about people who might look different from us, and take participants back to their first experiences with bias - on the basis of gender, socioeconomic status and race.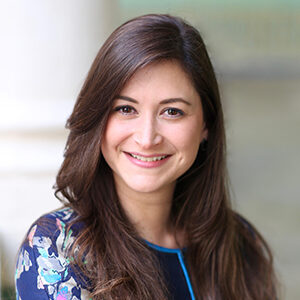 The Filmmaker & Workshop Creator: Juliana Tafur is a former content executive for Discovery Networks, with 15+ years of experience in the production world. She's devoted to using film to open hearts and minds about some of the pressing issues of our time. Her work stands at the intersection of filmmaking, movement-building and workshop training. She serves on the board of directors of the International Listening Association and has been on a listening journey for the past 4 years - first as she produced/directed "List(e)n", later as she created the Listen Courageously movement and now as she facilitates the workshops alongside her team.
Juliana will be joined by several facilitators, including Carlton Evans, Doak Bloss, Valerie Smith and Tamiko Rothhorn, who have joint experience in social justice, education and mental health.