TRAINING OPPORTUNITIES
Tuesday and Wednesday 8:30am - 5:00pm

LIHTC Fundamentals Course
What You'll Learn
Six Key Requirements for Managing a LIHTC Property

Complete review of the major players and governing documents & project info

Determining maximum incomes, maximum rents and utility allowances

Qualifying residents & income certifications:  Determining household composition, processing an application, verifying income and assets, calculating household income & assets, and the full time student rule.

Ongoing compliance:  Lease requirements, move ins, recertifications, transfers, special rules for live in care attendants, changes in household composition, layering of programs, file maintenance, and compliance monitoring
LIHTC Advanced Course Description
What You'll Learn
LIHTC allocations & determining the value of the LIHTC

Project set-asides, eligible basis, applicable fractions and qualified basis, credit percentages, treatment of exempt units

Critical time periods, First year of the credit period – lease up and acquisition-rehabs

Advanced rent & fee issues

IRS Forms & correcting non-compliance

Unit Vacancy Rule & Available Unit Rule

Combining LIHTC w/ other programs
HOW YOU'LL BENEFIT
Explore the LIHTC compliance rules with Karen Graham, CPM, HCCP, SHCM who will put the rules in context with examples and facilitate discussions

Share best practices and tips to increase efficiency at your property.
$400 before 4/9/20
$500 after 4/9/20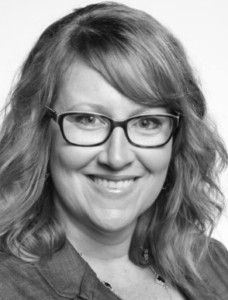 Karen Graham is the President of Karen A. Graham Consulting, LLC (KAGC), a Cincinnati-based consulting firm specializing in Section 42 compliance and property management services since 2003. With over 20 years in the affordable housing indus-try, her experience ranges from on-site management and multi-site management to Director of Compliance for over 15,000 LIHTC units. Ms. Graham holds the designations of Certified Property Manager (CPM®), Housing Credit Certified Profession-al (HCCP®) and Specialist in Housing Credit Management (SHCM). KAGC's concentration focuses on aiding partners, own-ers and managers in the successful management of tax credit housing and LIHTC compliance. A graduate with honors, Ms. Graham has a bachelor's degree in Communication from the University of Cincinnati.
Poverty Simulation
Tuesday 1:30pm - 4:15pm
Past BMCC participants have stated: "FANTASTIC SESSION! A real eye-opener. Everyone should attend the Poverty Simulation" and "I have never been as challenged or inspired at a training session as I was in the Poverty Simulation- please bring it back next year."
This interactive session that will get you out of your seat (and comfort zone) by providing an opportunity to experience the day-to-day realities of life with a shortage of money and an abundance of stress. During this simulation, participants will take on the identity of people living paycheck-to-paycheck, from single parents trying to care for their children to senior citizens trying to maintain self-sufficiency on Social Security. The task of each family is to provide food, shelter and other basic necessities during the simulation while dealing with real life stresses. If you work with vulnerable populations or want to better understand how public polices impact the lives of lower-income households, this is a session you will not want to miss.
DISCLAIMER: This is not like any other session. Due to the unique nature of this session, if you sign-up to attend, you will need to watch a pre-conference webinar to ensure a successful simulation. All participants MUST remain in the combined, 2-session simulation for the full 2 hours and 45 minutes.